23 Mar

Convert MYOB AccountEdge to Xero

We are delighted to announce that we don't have to turn away Mac users on MYOB AccountEdge any more. Now we can convert your accounting data to Xero with the same information as for PC users.

To address the AccountEdge issue we have partnered with an Australian company who has provided us with a license to convert these files to a Windows compatible format. We can then read the data in that file and continue with the conversion from there.
Converting from AccountEdge to PC as part of the ACCELERATE package:
All ACCELERATE conversions come with:
Every transaction in the source accounting system for current plus 4 previous financial years if the MYOB file has not been rolled
Chart of Accounts as per the source file
All bank transactions – both reconciled and unreconciled
Payroll setup (Australia only)
File size up to 800 MB.
Phone support pre-conversion and phone call back support post conversion
Various file fixes including:
The History option provides full transactional history including every bank transaction, invoice, quote, order, credit note, payment, manual journal, payroll entry, contact and item as you had it. We can go back as far as the start of the financial year that the MYOB file has been set to.
The $0 Balances option has no transactions and sets all Conversion Balances to $0.
How do I get my Mac file converted?
The process is almost identical to our regular conversion service.
1. Send your MYOB file to us by going to our website and clicking the 'Upload your file' button.
2. After a few hours you will receive an email from us advising that your MYOB file is AccountEdge. We will ask you to select your desired amount of history and confirm that you agree to paying for the ACCELERATE package.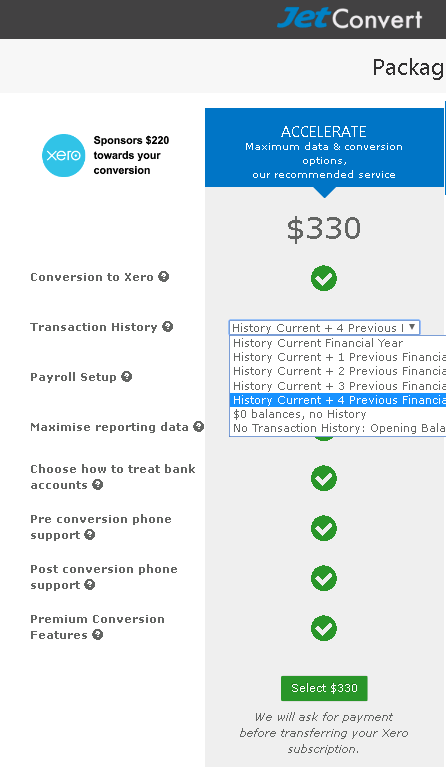 3. This is followed by the option to map how you want the Bank Accounts to appear in Xero.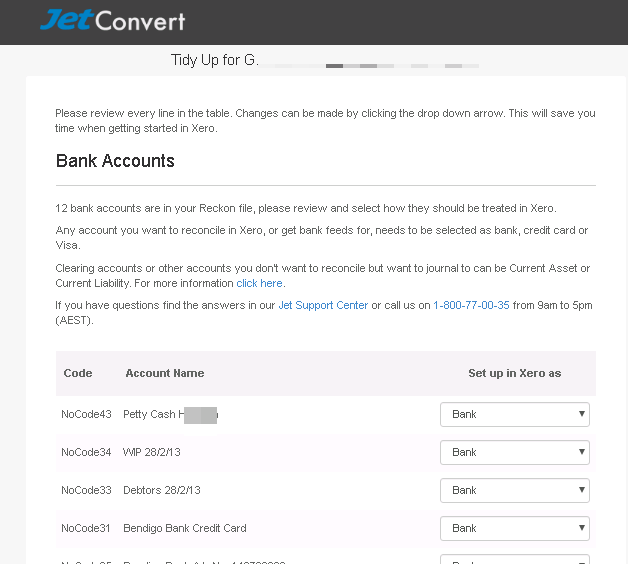 4. At the completion of the conversion you will receive the post conversion Action Checklist and a request for payment. Following payment the Xero subscriber is sent an email from noreply@xero.com with the Xero subscription.
What happens if the conversion is not possible?
You only pay if we are successful. That is the reason we charge you at the end of the conversion process so that there is no risk for you.
If you have any questions I'd love to hear from you below.