14 Mar

End of The Beginning – 10 things from Xero Asia Roadshow

At Xero Roadshow Asia this past week CEO Rod Drury said an interesting thing. He said "we are at the end of the beginning of Xero". I didn't get a chance to ask Rod directly, but I reflected on his statement which was almost lost in the hustle and bustle of meeting partners, talking to Xero staff, meeting add-on partners. This past year I have been to Xerocon South in Brisbane, Roadshows in Australia, and last week the Roadshows in Hong Kong and Singapore as an exhibitor with Jet Convert. There is always some time to pop into sessions and listen to the upcoming features and to watch, meet and talk with participants. With the Xero roadshows done and dusted for 2017, planning starts again with the Xero community anticipating Xerocon South in Melbourne on 13-14 September, Xerocon London on 4-5 October and Xerocon Austin on 6-7 December.
I've used Xero for 7 years, but worked with Jet Convert for the past 2. So have seen Xero go from a risky option to the acknowledged industry leader. Five years ago when my colleague and friend Alexander Kohl started an online bookkeeping business he was looking at either Saasu or Xero. I said Xero. Its technology was not as good but I couldn't fault the marketing, and five years on and the half a billion investment in R&D has paid off. Xero will crack a million users soon, and is now the benchmark software for small to medium size businesses. Along with the 400 community add-on products that extend the business from simple to complex.
What did Rod mean? There are 10 areas I can see where it is the beginning of the end. Which means there is a new exciting phase coming.
1. Xero's World Class database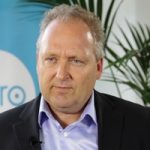 Rod claims that Xero is the only pure double entry accounting system with multi-currency at the core. Jet Convert knows – we've developed automated conversion services from Intuit products such as Quickbooks; MYOB products such as Account Right and Premier, Essentials and they have both inhouse and purchased products; Sage and their plethora of acquisitions such as USA Peachtree, Canadian Accounting; Reuters and Thompson Accounting CS. Many were written in the 1980's and while they appear ok from a user perspective, their data structure and integrity can be a complete mess and Rod's claim stands up. Xero has some improvements to make as some code is now 10 years old and at the Roadshow they announced plans to upgrade old codes such as invoices and jobs; provide common payroll API's and implement improved reports, fixed assets etc. Xero's architecture is great, it works and is consistent. The completion of their move to AWS provided some much needed scaleability.
2. Capability to Extend to Bigger Systems
One of Rod's diagrams and one he has shown for years is that Xero wants to own the SME space with less than 200 employees and have no more than 2000 invoices per month from a user performance perspective.. So Xero believes that the cloud based Xero would displace the desktop; that Xero could move up to the mid-sized with the help of the vertical add-ons, and would move down to the ledgers and MS Excel based systems in the micro businesses. What is now the case is that the larger vendors are starting to acquire the mid-tier products (Oracle purchased Netsuite). I talked to partners who are using Xero and add-on partners to extend from the SME both upwards and downwards. With the move to AWS and scaleable infrastructure there is little to move in either direction.
At Xero Roadshows I spoke with Gold Xero partners that had converted Netsuite and even SAP for their clients and replaced them with Xero and 3 add-ons. This moved their clients from $20,000 per month to $500 per month fees, and had better experience even with 11,000 invoices per month. We have looked at extending our conversion service to the larger enterprise systems such as Netsuite and other systems as we have API's that would allow us to easily convert mid sized products into Xero. Is Xero ready for the move, or are they content to remain in their stated niche?
3. Extend down to the micro business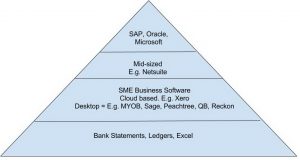 Jet Convert is releasing a ledger conversion system that makes moving ledger systems to Xero HQ easy. In Australia there are about 1.1m SME businesses using software, but a further 1.1m that are using either Excel or just bank statements and paper receipts for financial data. These comprise the 2.2 million who file business income onto their personal tax returns. These could move to a Xero ledger solution. If these Excel SMEs took their tax returns for the past two years, added on bank feeds they now have a real time accounting system – cashbooks, but in every other extent a fully capable accounting system. For less than $20 a month, the implications to reduce tax preparation time is now down to minutes – not hours for the Xero partner, and the system pays for itself inside an hour. Anthony Staltari demonstrated End of Year reports for Singapore – from days work to 10 minutes. And if the business grows, you have history and a real system. Just $29.95 extra per month to go to standard invoicing / payroll system. In Asia, the best estimate is there is 5 times more SMEs on Excel than on accounting systems.
4. The Standard by which accounting packages are judged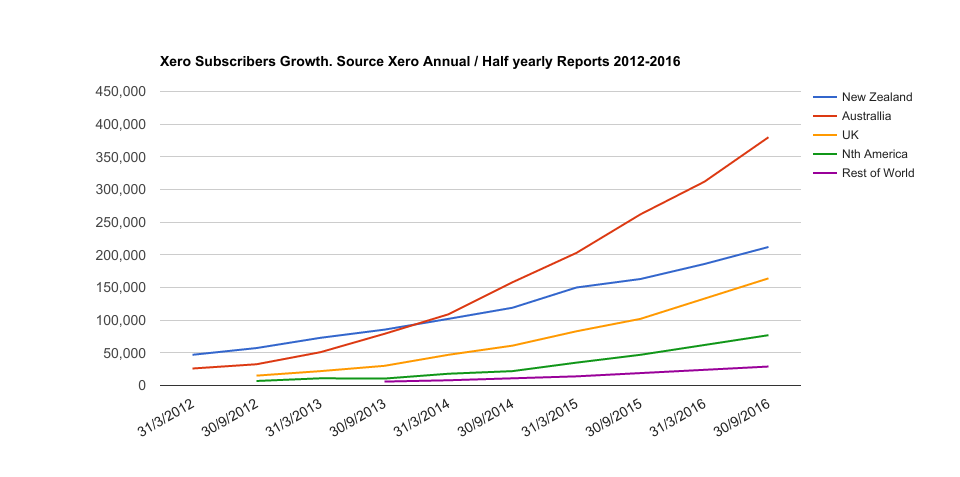 Xero is moving to the position that it is the package on which others are judged. No longer in Australia do you have to justify using Xero. With over 400,000 SMEs using Xero – it has become the standard. Not the exception. Banks, the most conservative of organisations are not asking how to connect to Xero but what is the best way. They see this as a must do, not a maybe later. Banks are conservative, but realise that with good accurate data they can lend to business with good data. Rod Drury has said Xero is targeting 1m subscribers this financial year, and that number is too big for banks to ignore.
5. Moving Operational and Taxation Accounts to a Single database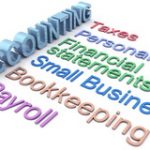 Xero has been touting the benefits of moving the operational and taxation accounts to a single database for years, but with the advent of Xero HQ and Xero Tax it was clear that Xero partners were taking to this enthusiastically. So much so when they first announced it accountants crashed the system with demand. I met a number of Gold Xero partners that were using this to advantage, and add-on partners such as Spotlight, Fathom were doing a roaring trade at roadshows and Xerocon. Consolidation, comparisons, working on your business within your business data. We now see partners who are 100% Xero, and refuse to take on new clients unless they use Xero. It is no longer Xero selling but their partner advocates.
6. Maturity of Xero Marketplace Addons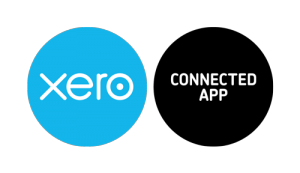 As Xero moves into one of the 11 countries in South East Asia, they do not have to do all the work themselves. There were payroll solutions already in place. GST reports can be produced with and there are tax lodgement add-ons in Indonesia. Rod calls it right – Xero no longer has to do all the heavy lifting. Clients and partners can leverage add-ons. If you are a business using MYOB in Singapore, you can use Jet Convert to migrate your data, HReasily to do your fully compliant payroll, Dragon Law to integrate your legal affairs, bankfeeds from payment gateways, Paypal and your own bank, Receipt Bank for all of your receipts, rollup of entities with Spotlight/ Fathom, end of year tax preparation from Xero HQ, and dozens more add-ons. Fintech products such as Promis.co are in beta stage and they will take the integration of bills, payments to a whole new level, and combined with Xero bots and AI will transform bookkeeping. New countries with millions of SMEs are ready for prime time now. Not waiting for 3 years for the market to mature.
7. Big Data Scale of Operation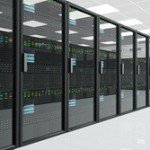 I doubt Xero would have dreamed 10 years ago that they do $1.2 Trillion of transactions annually and growing. Their data reveals the number of businesses in NZ was not 480,000 but 620,000. Jet Convert last year converted over 220,000 employees from desktop software into Xero, and that is just us, and there would have been many others. Xero is probably one of the biggest payroll systems already. That means that Xero has a pretty good view of who gets paid across 45% of Australian businesses. Alex Campbell (CEO of Xero Asia) showed Xero users get paid 33% faster than non Xero users – from 43 down to 29 debtor days (That's a $39,000 reduction in debtors if you have $500,000 turnover). Xero can start to leverage that big data to do some pretty clever things. Like validation of businesses. Or in the New Zealand environment make payments and transactions from the major companies (Fronterra, Bunnings) appear directly into SME Xero accounts. No data entry required.
8. R&D for enhancements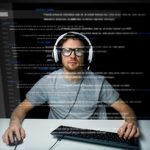 We have all suffered from the move from Cloud 1 to Cloud 2 as Xero has moved sideways to migrate to AWS. What is exciting is that every cent of R&D invested now is moving to better products and maturity. It might be little things – like integrating Fixed Assets and depreciation schedules (no more Excel) or it could be automatic bankfeed bots that do the daily bank matching correctly, or decent business directory – where hierarchical relationships between business names, contacts within that business and shipping addresses are handled correctly. Simple things but which cut out mistakes and hours of work. Oliver Furness highlighted that last year Xero did over 1500 enhancements and 2017 will be even more. Filling in the gaps, and with the cloud platform that means instant deployment and value add to customers.
9. Moving to New Markets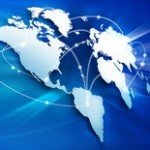 Xero Rest of World has been a small market, and in September 2016 was sitting at 28,000 subscribers. It is likely to explode now that Xero has invested in staff and marketing in those regions. The announcement at the Singapore Roadshow by the DBS group head of SME banking Joyce Tees (press article) stated their bank supported 35,000 SMEs of the 195,000 SMEs in Singapore. If DBS bank decides to be proactive and encourage their clients to take up Xero, growth for Xero would explode. When growth in new markets is not just word of mouth, or Xero's direct sales effort, but leverage from partners, you know the end of the beginning has happened.
10. Professionalism Of Xero in New Markets
The professionalism, the experience of the Asian team was impressive. This business has a maturity that is built and leveraged from other global businesses groups. Xero has been smart. It has taken lessons from other markets, and re-using that knowledge to explode in these regional markets. Of being global, but acting local, and engaging with the local partners and businesses.