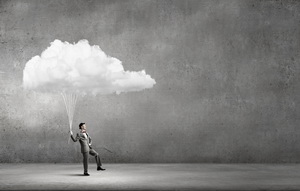 28 Nov

Six Reasons to Get Extra History

Want 6 great reasons to convert data from desktop software to Xero? Moving from software such as MYOB, Quickbooks Desktop, Sage to cloud based systems such as Xero / Quickbooks Online / MYOB EXO or Essentials is not a trivial task, and bookkeepers and Accountants sometimes need some valid reasons. There are more.
Should one convert data of "unknown" integrity or start fresh?
My perspective is from working with Jet Convert, or from previous roles in the IT Services business in the big end of town (SAP, Oracle, MS Dynamics). There are more than 6 good reasons to migrate as much data as possible to these cloud providers. Jet does it specifically to Xero, but it is equally so for other "proper" cloud software.
Safe storage. Store in the Xero cloud for next 7 years. Not some 5 year old PC out the back of the store. Ever tried to get data off an old system? When you shut down that old PC the probability of retrieving data from it goes close to zero. It is not just the PC, but the software and the operating environment. (Ask those early BitCoin users!)
Client history is important to businesses, less important to bookkeepers and valueless to tax accountants once they have done the annual return. Businesses are partly valued by their customer list, and in most companies the accounting software is the best record they have. Why not preserve this?
Artificial Intelligence. Xero AI will use that data and analytics – so why trash it? With all the history Xero and other reporting systems will enable improved analytics, better financial and more profitable customer based management decisions.
Customer service. A customer asks about an invoice 2 years ago. So if you don't have it in Xero then at best you fire up the old PC and try to remember the process. Why waste 20 minutes of your's and your customers valuable time. Do that 6 times over a year and you have paid for a proper full conversion.
Systems change. I have spoken to business owners who have had their bookkeepers create a cloud organisation from scratch. Subsequently they have paid an IT person hundreds of dollars to restore the old data. We also have customers who call us 6 months after a conversion and ask us for their MYOB or Quickbooks file. Their computer has died and they cannot restore the backup to get prior data needed for accountant / Tax Office / Customer. They could have got an extra two years of data when they converted. But didn't.
Security. Xero is safer than any password on a desktop old system. For $29 you can crack any password for any desktop software. Put that data into Xero and remove that old data from your PC. How will you feel when you donate that old PC to charity, when it dies, and the hard disk winds up in Namibia (or Nambia as POTUS called it) with all your staff's personal information including emails, date of birth, bank account numbers, tax file number telephone and address and next of kin data?
Jet Convert's is one of a number of automated service providers. Other providers include MMC, MovemyBooks, Converter Odyssey Resources (for Reckon / MYOB). We advocate getting as much history as possible. Use a provider with automated processes. In Jet Convert's case, for $220 you can get data for Reckon / Sage / Quickbooks / MYOB for up to 4 years. That is EVERY transaction. Add in an optional feature to remap chart of accounts to the one you want in your practice, and one has the best of both worlds. Data, and a clean set of accounts. If you were a multi-million business the decision to bring all data across is a a no-brainer and will be a requirement under archive, security and data best practice. Unfortunately small businesses do not value that information in the old source data.
Unwillingness to Get More Data
Maybe the unwillingness to get more data is driven by 4 factors.
Psychology. These conversion services are often sponsored by the cloud provider. Because it is "free", then businesses / bookkeepers / accountants do not want to spend any money. Spending $200 is infinitely more expensive than zero.
Valuing Data. Accountants only value 2 journals – this years financial return and last year. Bookkeepers value data since the last VAT/BAS/GST tax return. Businesses value each invoice and purchase.
Many bookkeeping and accountants like billing by the hour. If the work is outsourced to an automated conversion partner – where is their billing? Many bookkeepers find it much easier to bill 4 hours to "set the system up" than add value with other services.
Lack of knowledge about the availability and reliability of services. Jet Convert has converted over 30,000 businesses and has a 95% success rate. Good conversion providers provide a service that need little or no work after conversion. Bookkeepers are generally not trained in IT best practices and are unaware of such services.
(This first was written on Linkedin)