Step 3 - Submit QBO for conversion
Step 1
Prepare the Xero Organization
Step 2
Prepare QuickBooks Online
Step 3
Submit QuickBooks Online for conversion
3.1 Give Jet Convert access to QBO.
1. Go to Settings > Your Company > Your Team > Add User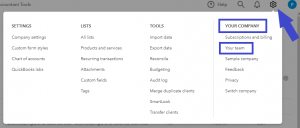 2. Add First Name = Jet , Last Name = Convert , Email = [email protected] > Next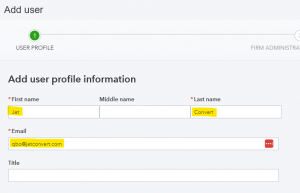 3. On the Firm Administration and books tab grant Full Access > Next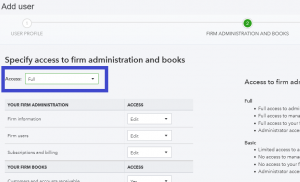 4. On the Client Access tab select all the client/s you want us to convert (next time just come in and tick the next client you want us to convert) > Save.
We request that you do this as soon as possible as the conversion cannot start without your invitation. 
If you only have a Simple Start Version, please invite us as an Accountant.

3.2 Select your conversion service
Select your service by choosing the amount of transactional history that you would like to receive in Xero by clicking on one of the blue buttons below.
The conversion will take up to 5 business days from when you have completed all of the following:
Provided us with access to QBO
Provided us with access to the Xero organization with a name that matches QBO 100% and
Selected your service below. 


If you would like to receive additional history on top of the amount that Xero has subsidized please contact us for a quote and mention that you are using the existing organization service.https://jetconvert.com/contact/
Thank-you for your conversion! Please look out for emails from us regarding
conversion progress and reach out if you have any questions or would like an update.